If You Are Looking For That Clean Little Fishing Cabin and A Lot With Plenty of Room to Park Your Boat---THIS IS IT! SOLD JANUARY 2017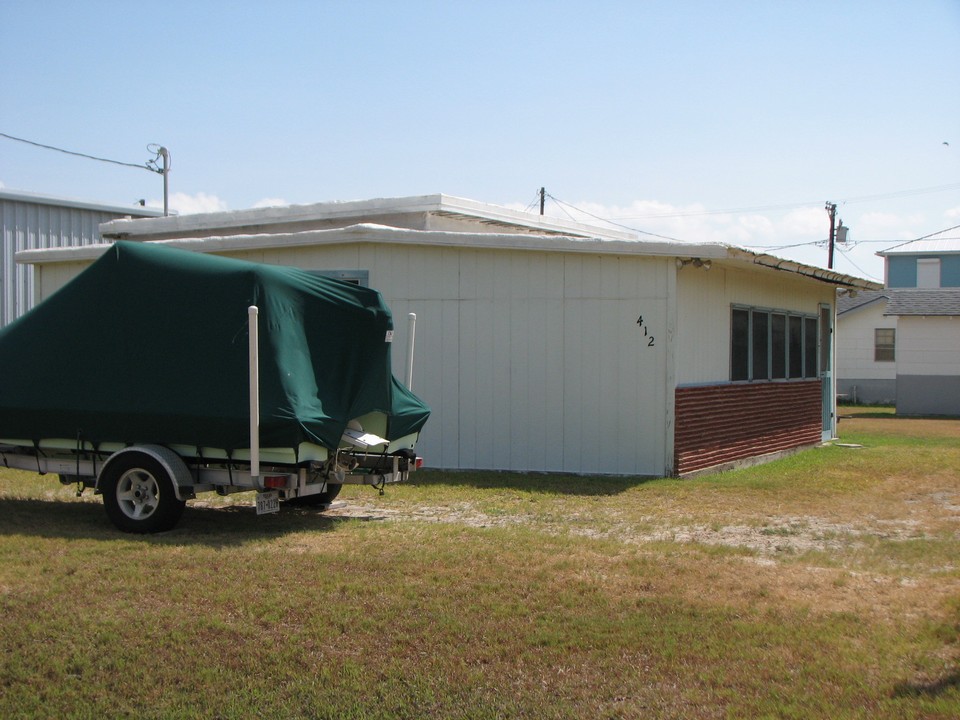 Scroll down for additional photos.
Click here to inquire about this property | Click here for a printable brochure
Click here for maps and directions
412 Bay Shore Drive
Port Mansfield, Texas 78598
Bedrooms: 1
Bathrooms: 1
Square feet: 754
If you are a Port Mansfield fisherman, and have been waiting to find a small fishing cabin with enough room to park your boat when you visit, this property was just listed.
At the present time there is no culvert and/or driveway to Bay Shore Drive (We use the driveway to the east of this property for access). Since Bay Shore Drive is actually part of the 186 State Hwy, the cost of building a culvert and driveway to access this property is around $2000.
COME TAKE A LOOK!